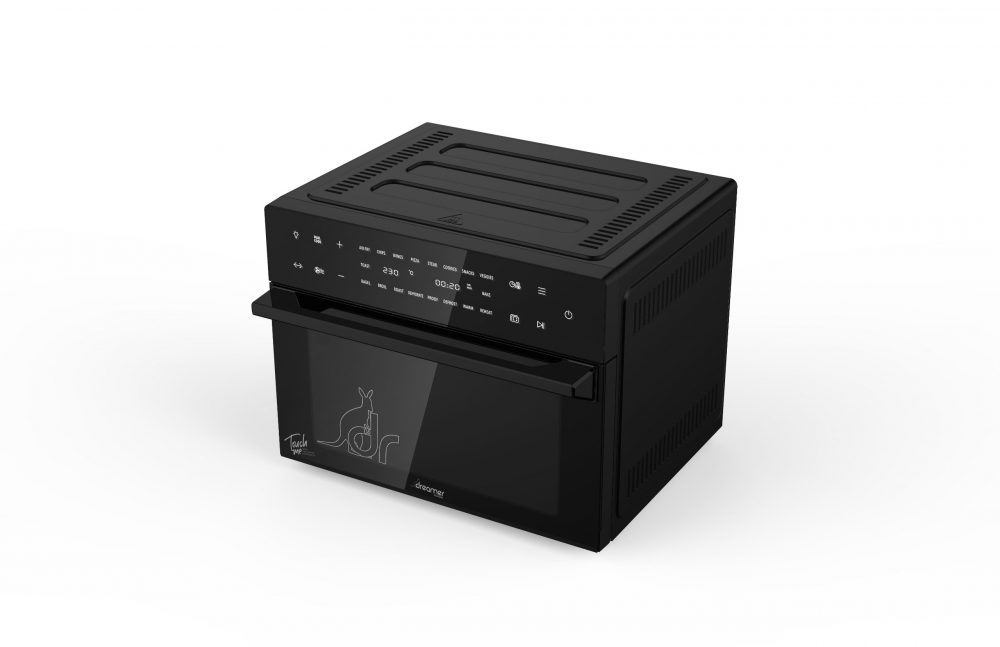 THE LARGE OVEN CAPACITY, USING HOT AIR CIRCULATING TECHNOLOGY TO KEEP NUTRITIONS AND COOKING OIL REDUCING
30 litters large oven capacity with 4 baking trays that suit for all delicious dishes, combined with 360oC hot air circulation technology instead of cooking oil, helps remove the fat of food up to 80%.
SUPER DUPLICATE INSULATED AGAINST HEAT TECHNOLOGY OPTIMIZE OPERATION AND USERS PROTECTION
The glass door is resistant high temperatures to heat inside preserved, ensuring that the food is cooked evenly. Furthermore, the glass door also has a super-insulating layer that give maximum protection to users when opening the oven, avoiding the high heat when just operated.
.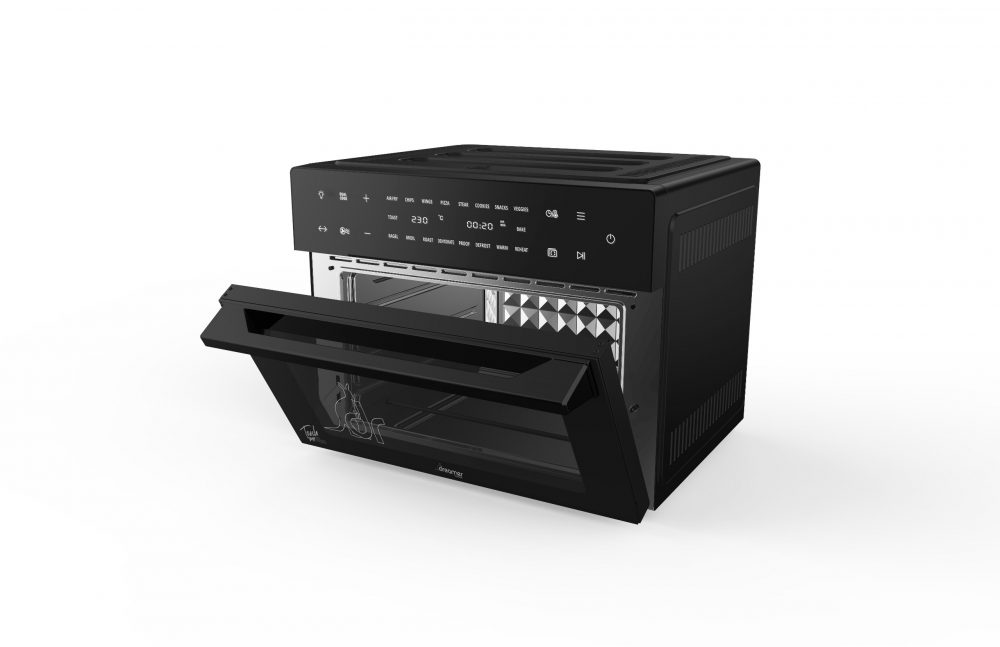 18 FUNCTIONS FOR A WIDE VARIETY OF MEALS
The oven has an impressive adjustable temperature range from 30oC-230oC, multi-functions: bake, air fry, defrost, dehydrate, roast, …and many other functions which help you home-cooked delicious meals and save time.

DUAL COOKING FUNCTION FOR MEALS THAT NEED MULTIPLE PROCESSING
Advanced dual- cooking function allows users to set the oven for starting with first function, then automatically switch to the second function for perfectly completed.
MULTI ACCESSORIES FOR ALL TYPES OF DISHES
6 diverse accessories: baking pan, crumb tray, oven rack, air fry basket, remove handle and rotisserie fork for variety of dishes. All have non-stick coating for easier cooking and cleaning.