Bladeless AC FAN
Model: DHA-ACB111W
TURBO COOLING TECHNOLOGY WITH EFFECTIVE AIR FILTERS
Safe bladeless turbo air-cooling technology, cools space evenly and faster. According to the principle of aerodynamics of the fan, the air goes from the outside environment, through the built-in dust filter inside the fan body and produces purified, naturally fresh air.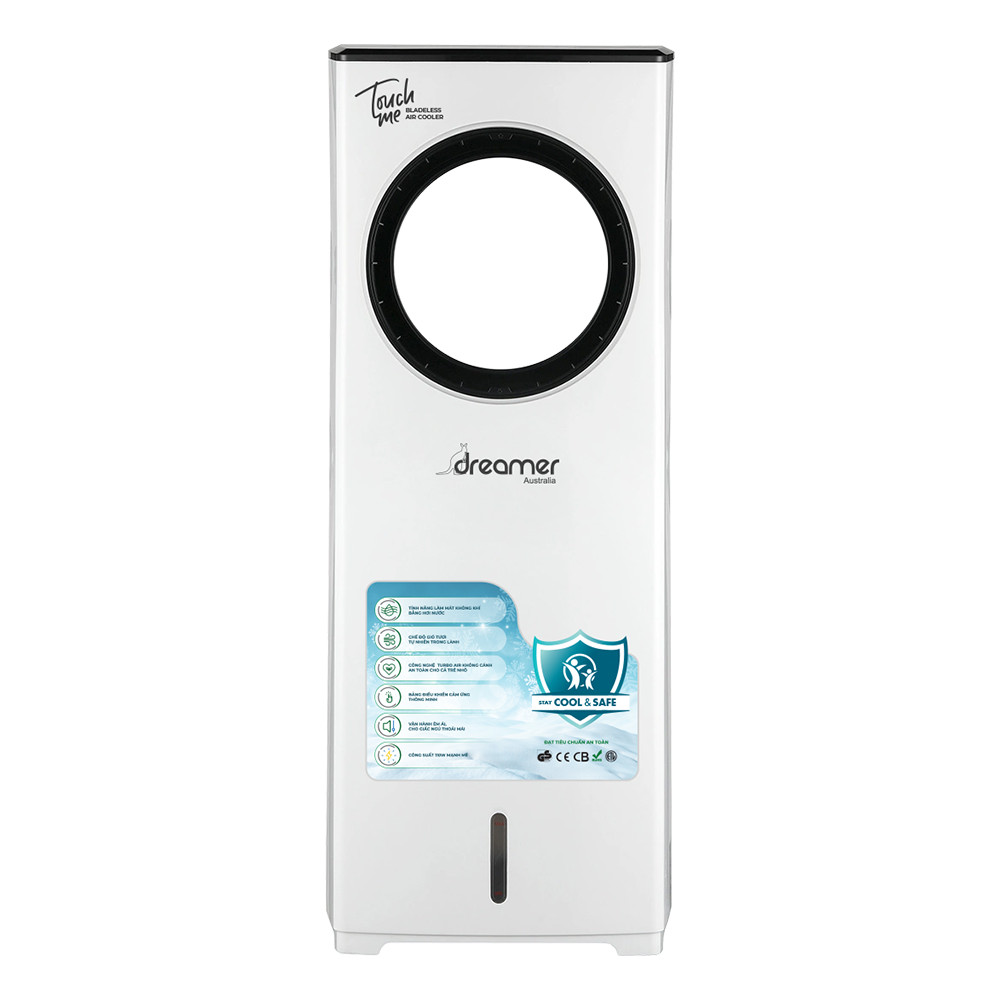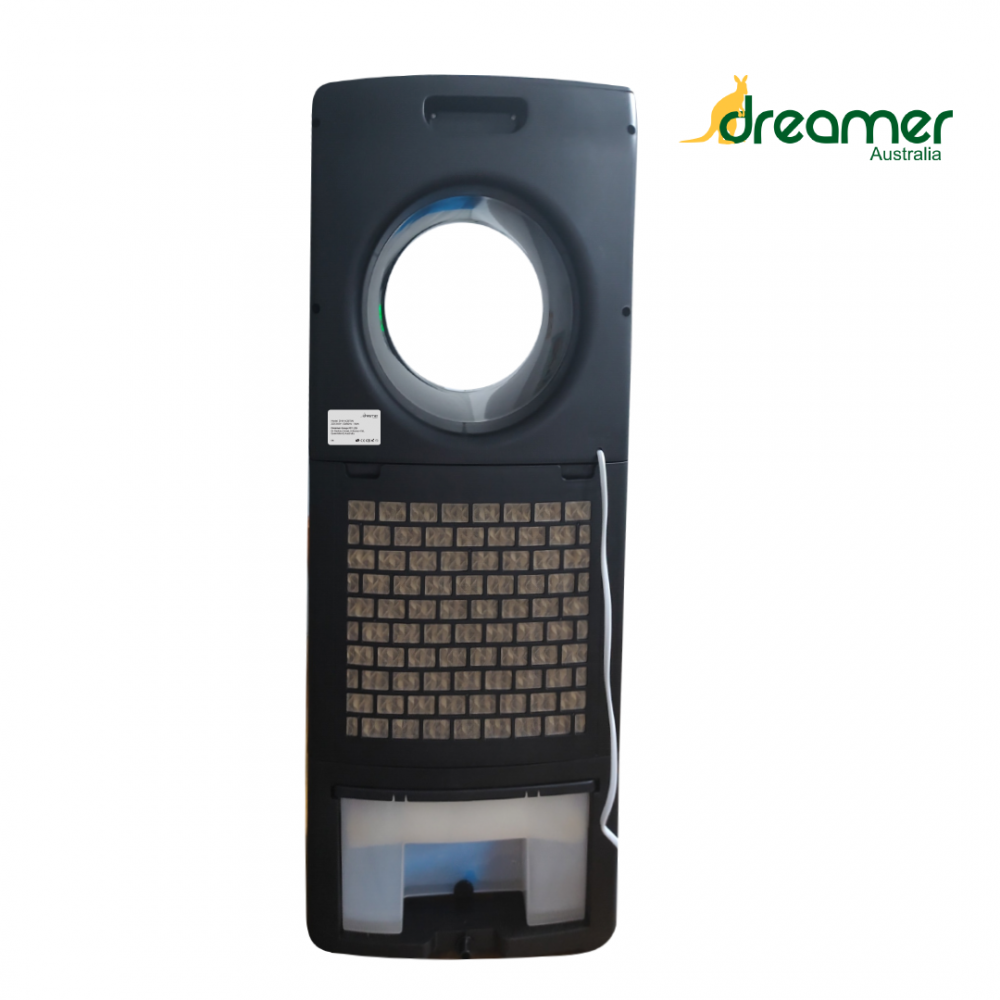 Convenient Water Tank
Behind the fan there is a 4.5L water tank that can be used for up to 18 hours, to store water or you can put a bag of dry ice for more humidified and cooled air.
*The product comes with 2 bags of dry ice.
FAN AND WIND MODES SUITABLE FOR EVERY OBJECT
There are 3 fan modes (low – medium – high) and 3 wind modes (normal – natural – sleep) suitable for both children, pregnant women and the elderly.
OPTIMIZED TIMER SETTING FUNCTION
The fan can be set to a timer from 1-8 hours to help you save electricity and use the product according to your needs.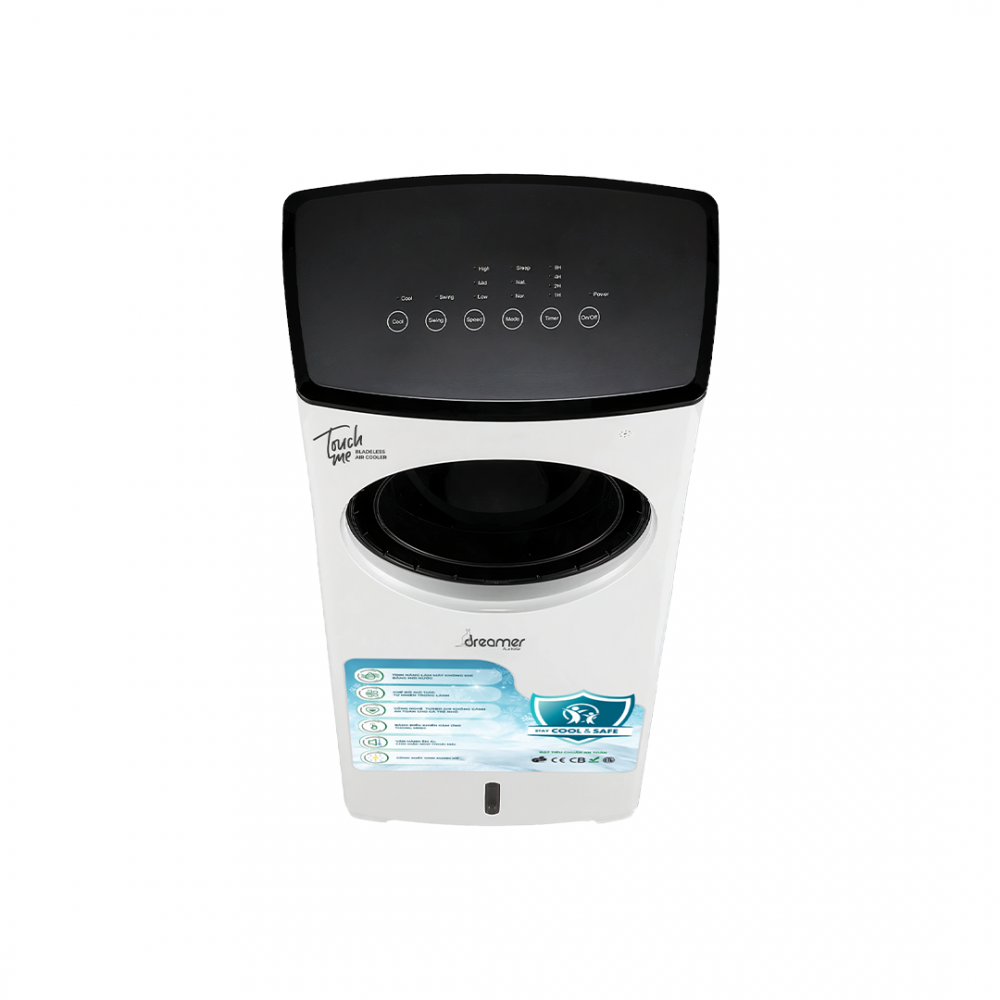 EASY TO USE TOUCH CONTROLLER
The fan's command buttons are designed with touch for a light and comfortable user experience, easy for all types of users.
LED WORKING STATUS OF FAN
Users can easily observe the operating status of the fan to adjust according to their needs with display information including the actual temperature of the environment and the operating fan speed.
LOW NOISE FOR COMFORTABLE, SMOOTH USE EXPERIENCE
High power turbocharger (110W) and 16.4cm diameter turbo fan for higher engine speed, stronger wind and low noise (40dB), users can work, study or sleep without being distracted by noise.