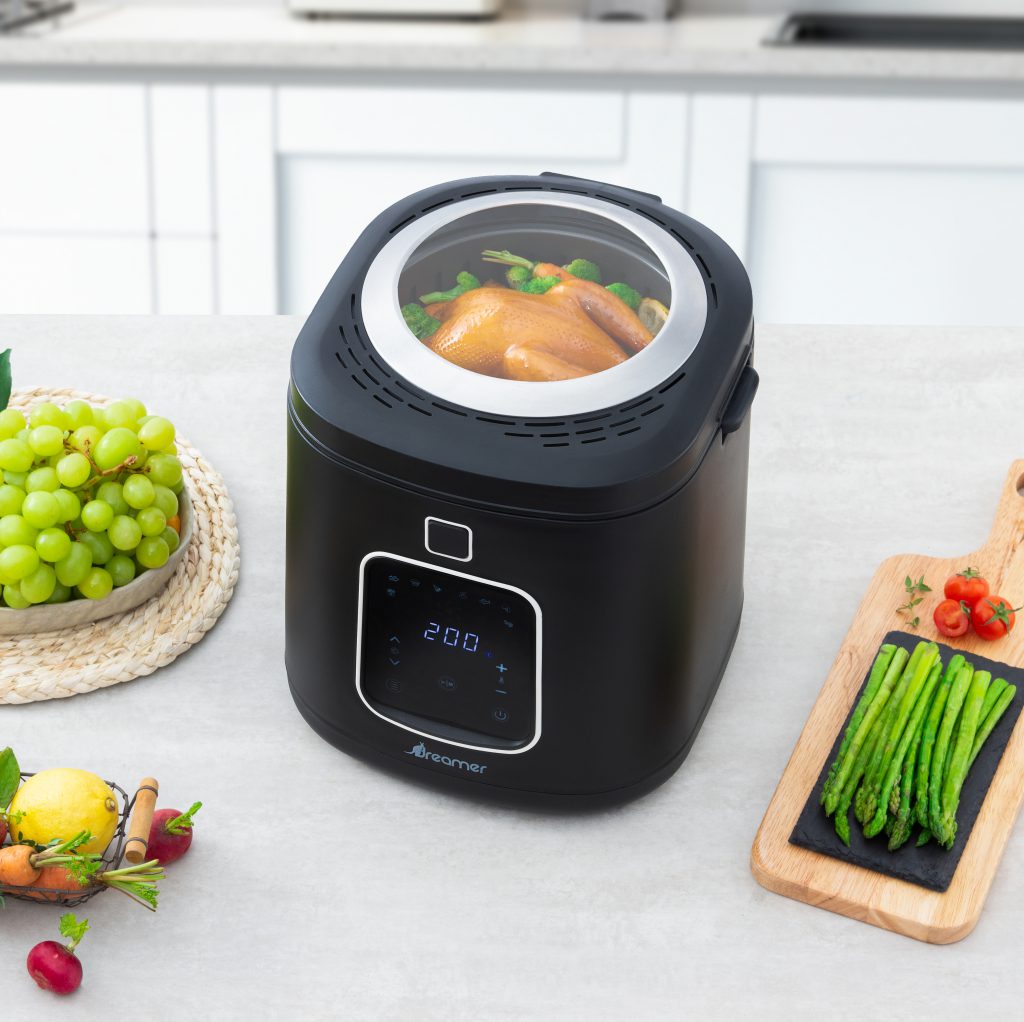 SMART VIEW DESIGN
The transparent upper by the tempered glass is easy for food observation and is safe while cooking.
RAPID AIR TECHNOLOGY REMOVES UP TO 85% FAT FOR SAFETY HEALTH
Rapid air circulation makes food evenly cooked, delicious inside, and crispy outside, even 85% less fat.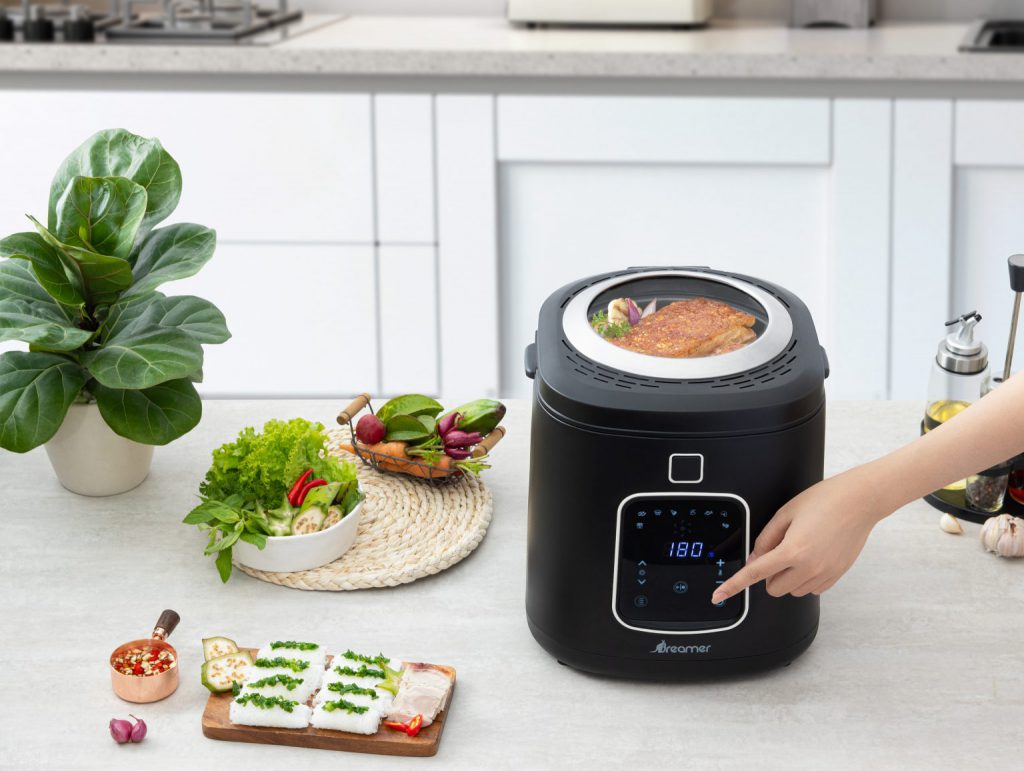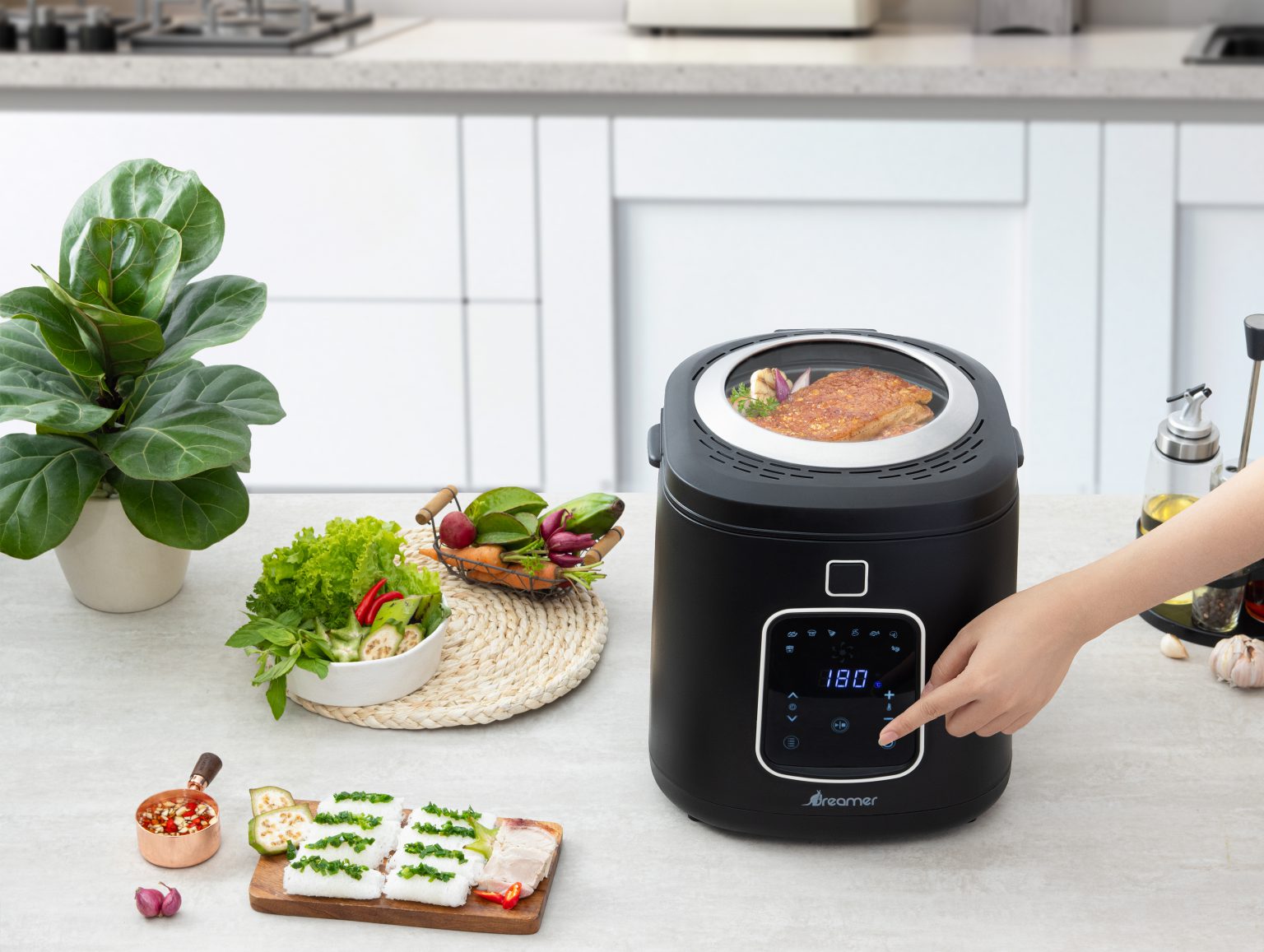 CONVENIENT TOUCH SCREEN
The touch panel combined LCD screen that shows temperature and time to control the cooking process
GIẢM ĐẾN 85% LƯỢNG CHẤT BÉO – AN TOÀN SỨC KHỎE
Không cần dùng đến dầu mỡ mà vẫn giữ trọn hương vị của món ăn. Với công nghệ Rapid Air làm lượng mỡ thừa từ thực phẩm tự động tách ra và chảy xuống khay hứng ở phía dưới, giúp giảm đến 85% lượng mỡ thừa. An toàn cho sức khỏe người tiêu dùng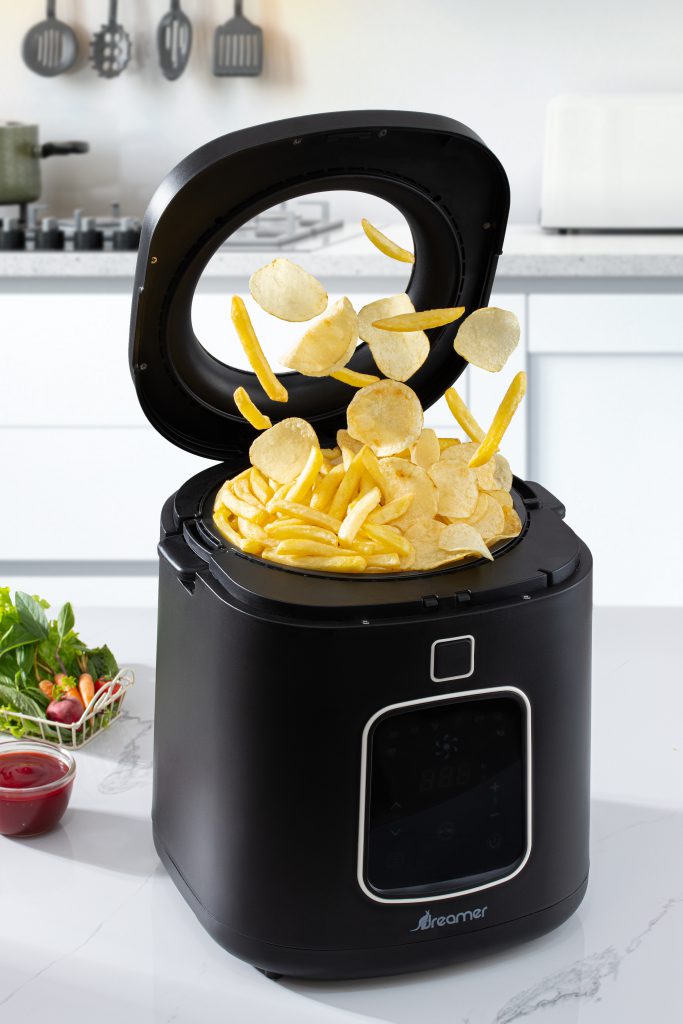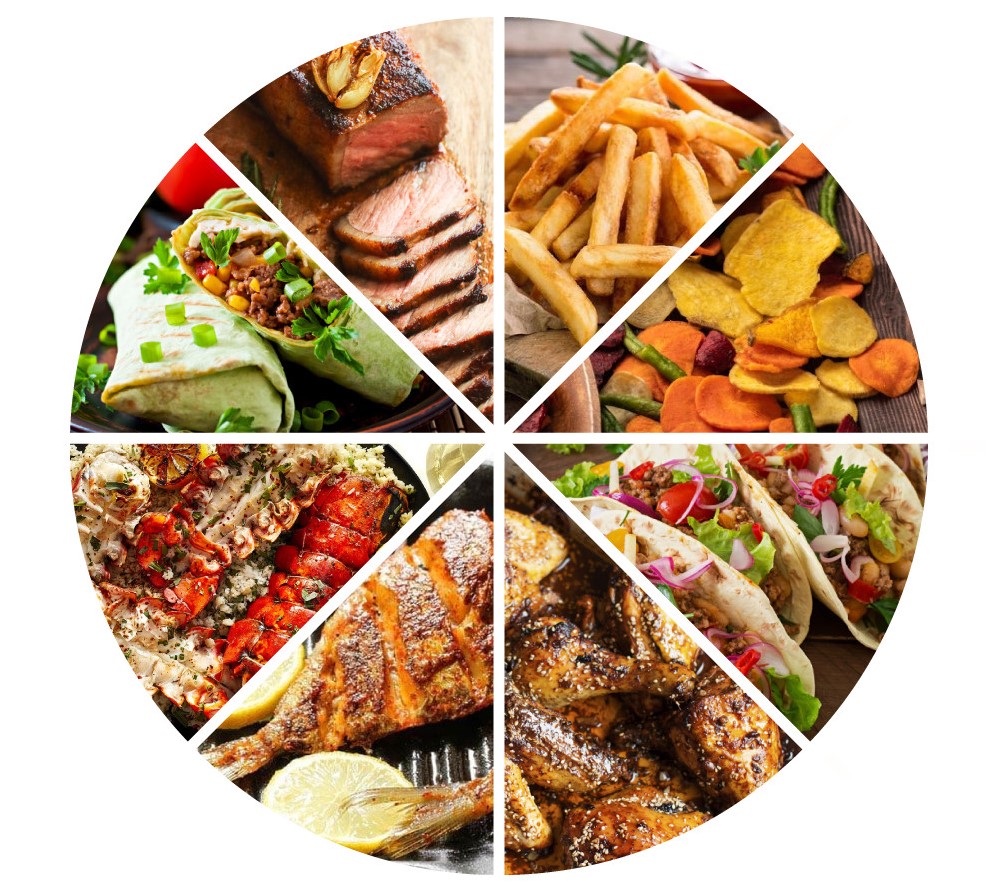 ĐA DẠNG CHỨC NĂNG NẤU
Nồi chiên không dầu Dreamer Touch Air DF-S40B với  8 chức năng được cài đặt sẵn và dải nhiệt linh hoạt từ 80 – 200o C cùng thời gian hẹn giờ từ 1-60 phút, chỉ với một thao tác chạm, giúp bạn chế biến nhiều loại thức ăn, lại còn tiết kiệm thời gian.  Nồi chiên không dầu Dreamer Smart View là giải pháp nấu ăn tất cả trong một dành cho bạn.
8 chức năng được cài đặt sẵn:
Chiên khoai tây
Làm bánh muffin
Nướng cá
Nướng gà
Nướng cánh gà
Nướng sườn
Nướng hải sản
Làm bánh pizza
DURABLE AND SAFE NON-STICK COATING
The removable baking tray has a durable non-stick coating for easy food organization and convenient cleaning.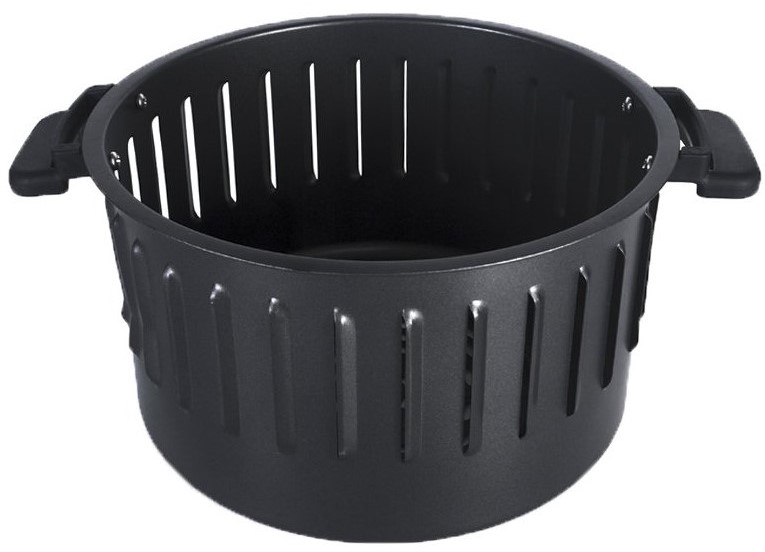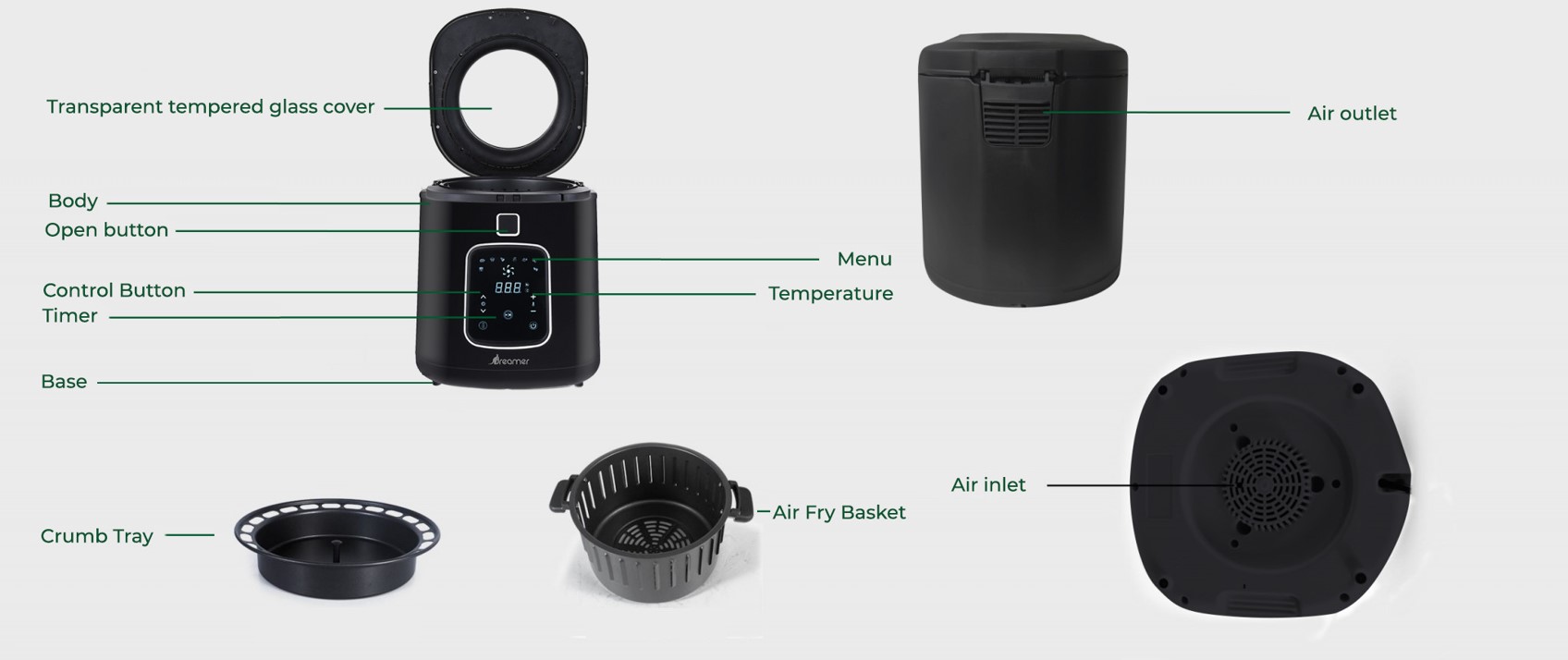 MODERN & LUXURY DESIGN FROM AUSTRALIA