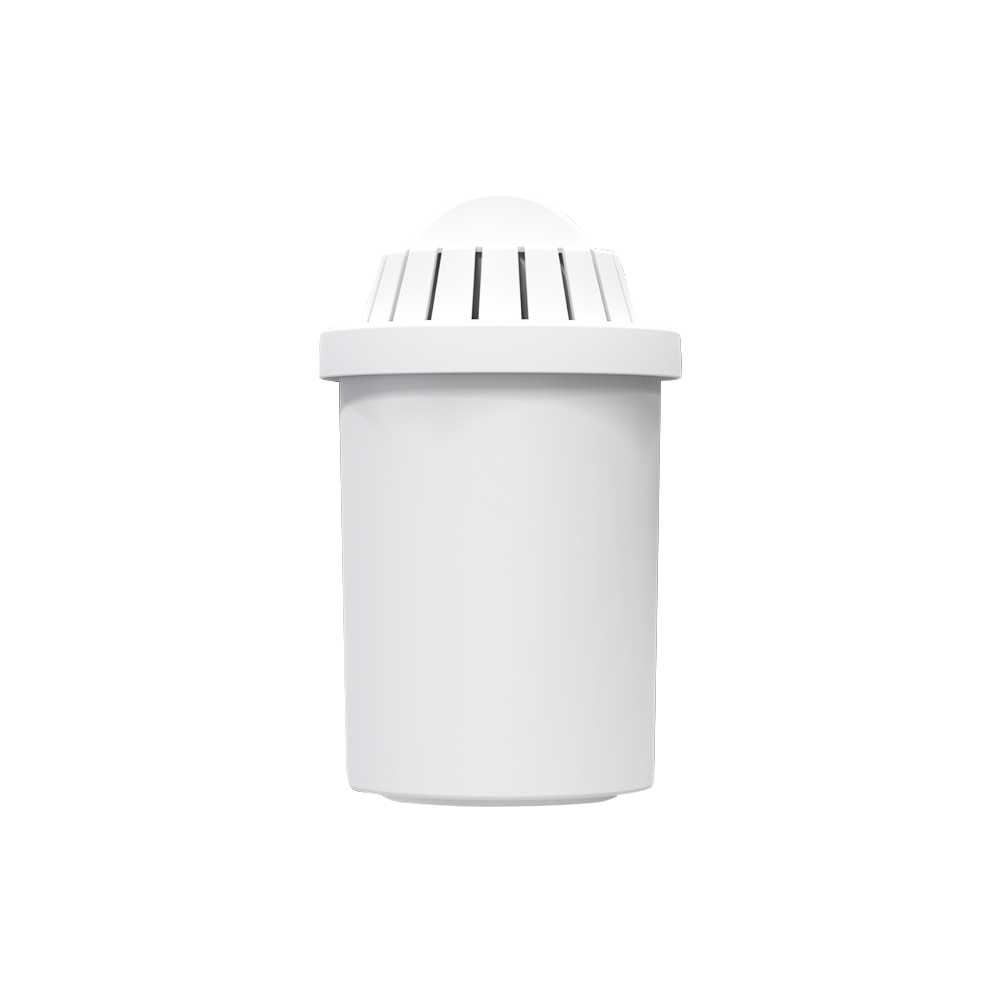 FILTER ERROR GUARANTEE USER HEALTH
Safety plastic core with activated carbon, ion exchange beads and filter materials to effectively filter water, taking advantage of beneficial minerals of standard tap water into city, reducing chlorine residue in water.
* Filter information for water filter:
Filter capacity: 42L/hour
Ingredient: Ion exchange beads, activated carbon, carbon fiber sheet, non-woven fabric

</li >
Nano Plus Filter Technology
Qualified: CE, WQA, NSF (Cleansui Japan)

Recommended filter replacement time: 2-3 months from use first (depending on input water quality)
Optimal NANO FILTER TECHNOLOGY SAFETY OF WATER
The filter uses NANO Plus filter technology to improve the taste of water, while removing dirt, foreign colors and odors, organics, and residues. chlorine and some heavy metals from tap water.
CONVENIENT LOSS
The flip-top design is easy to open and refill without spilling and makes cleaning the filter easier.
COMPACT DESIGN, CONVENIENT IN ANY SPACE
The bottle has a compact design, fits in the hand, is easy to move and suitable for any space.